April 21, 2009

Spring Flower Fling this Weekend!

"One of the most delightful things about a garden is the anticipation it provides."
~W.E. Johns, The Passing Show
From Oliver...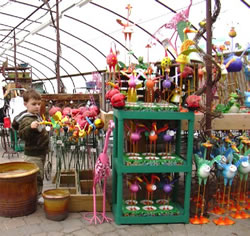 Our FunShops have been well attended. People certainly have fun playing in the dirt. Customers have asked us to add another FunShop for combination planters of Proven Winners plants for those that missed our first FunShop. We will be adding one more in June.

We will have Proven Winners Expert Dave Martin at our Spring Flower Fling this Saturday 1-3. Dave has been a hit the last couple of years. His ideas have been used in many local gardens with rave reviews. Meet Dave and get some tips on making your flower garden the best ever.

Terry Ettinger here on Sunday 1-3. Terry and I first met many years ago when he was an Extension specialist. His vast knowledge of "everything plants" still amazes me. His segment Garden Journeys is on Channel 10. Terry will answer all your lawn and garden questions.

Spring Flower Fling is our Open House Saturday and Sunday 10 to 4. Look for your Pink Card in the mail! We have many new items to. check out as well as all the old stand bys. Don't worry about the weather - it's always Sunny and Warm in our 65,000 square feet of greenhouses! We'd love to see you this weekend
---
Spring Planting Tip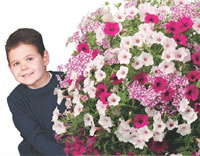 We get asked this time of year if a cold night will hurt the spring flowers.
It's always a little frustrating when we get a few warm days and all of those spring flowering shrubs and bulbs begin to open just a little and inevitably cold weather returns. But not to worry because nature has endowed these plants with a certain kind of antifreeze, which keeps them from being damaged. You can always just cut a bouquet before the frost arrives to enjoy inside. But always leave the foliage intact for as long as possible because this is what reinvigorates the bulb for bloom next year.